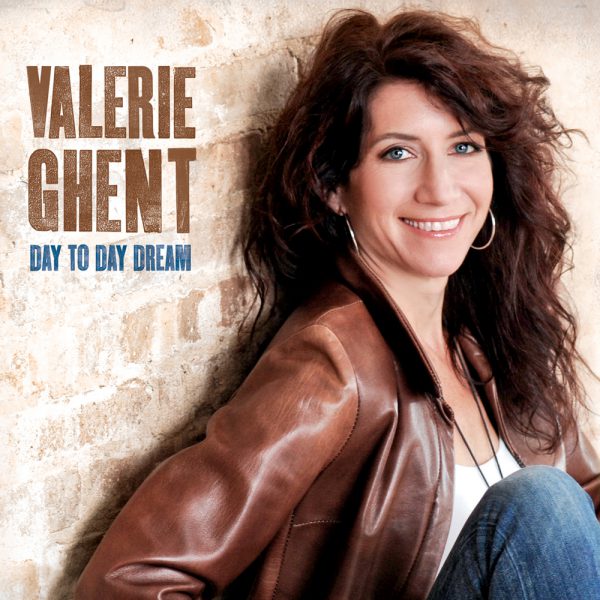 #1 hit song on iHeart Radio
Love Enough for a Lifetime
Day to Day Dream on air:
"Love Enough for a Lifetime" hits #1 on iHeart Radio!
"Wheels on a Train" added to national radio in
Germany, Switzerland, Luxembourg & 50+ UK/EU stations!
"Love Enough for a Lifetime" added to Sirius XM
nationwide on Heart & Soul (Ch 48)
"He's My Man" on BBC Belfast & Dublin Radio
"Day to Day Dream" on Radio Adelaide & Hot 97 (Australia)
About Day to Day Dream
Basic tracks for Day to Day Dream were recorded live at Kampo Studios in New York City in 2 days. Songs 1-10 on June 15 & 16, 2009 and Song 11 on May 6th, 2009. It was always a dream of mine to record live with a great band, and even better to record with talented friends. On a lot of the songs we used the very first take, with intros/endings/solos improvised on the spot. Almost all the lead vocals were recorded live with the band.
Real, live music by real, live musicians, including bassist Eluriel "Tinker" Barfield (Luther Vandross, Ashford & Simpson), drummer Kevin Johnson (Curtis Mayfield, Cassandra Wilson, A&S), guitarists Robin Macatangay (Lizz Wright, Cassandra Wilson) and Ann Klein (Kate Pierson, Joan Osborne), percussionist Bashiri Johnson (Michael Jackson, Whitney Houston), and vocalists Alfa Anderson (Chic, Luther Vandross), Keith Fluitt (Nona Hendryx, Roberta Flack, A&S) & Clayton Bryant (A+S, Freddie Jackson) who joined me on background vocals; plus Dennis Moriarty (Bone Dog) on harmonica, Steven Bernstein (Levon Helm, Sex Mob) on trumpet and Paul Shapiro (Jay-Z, Frankie Knuckles) on saxophone. Also featured are Francis Mbappe (bass, guitar, backing vocals), who added his Camaroon flavor to Run Run Run and Booker King (acoustic bass) who brought his beautiful tone & feel to He's My Man.
Originally I was planning a double CD set – we recorded 20 songs, ten songs with the band and another ten solo piano/vocal. Gradually it became clear that the songs were destined to be two separate but intertwined CD's: Day to Day Dream and Muse. Click HERE to listen to Muse.
Musicians on Day to Day Dream
Valerie Ghent – vocals, piano, organ, keyboards
Eluriel 'Tinker' Barfield – bass
Kevin Johnson – drums
Robin Macatangay – acoustic guitar
Ann Klein – electric guitar, dobro
Bashiri Johnson – percussion
Dennis Moriarty – harmonica
Steven Bernstein – trumpet
Paul Shapiro – tenor saxophone
Booker King – acoustic bass on He's My Man
Francis Mbappe – guitar, bass, backing vocals on Run Run Run
Alfa Anderson, Keith Fluitt, Valerie Ghent, Clayton Bryant – backing vocals
Recording / Mixing / Arrangements
Recording Credits:
Basic tracks/lead vocals recorded by Ron Allaire at Kampo Studios
Horns on Wheels on a Train recorded by Steve Addabbo at Shelter Island Studios
Backing vocals recorded by Sammy Merendino at Harlem Parlour Recording & by Valerie Ghent at Jam On It
Additional vocals recorded by Valerie Ghent at Above Asia
Acoustic bass & trumpet on He's My Man recorded by Benny Steele
Bass, guitar, bvox on Run Run Run recorded by Francis Mbappe at FM Groove
Acoustic guitar on Show My Love & harmonica on Phased, Buddy, You Brought Me Home recorded by Valerie Ghent at Jam On It
Arrangements:
Horn arrangement: Wheels On A Train – Valerie Ghent
Backing vocal arrangements:
Wheels on a Train, Buddy, Spread A Little Love – Keith Fluitt & Valerie Ghent
You Brought Me Home – Clayton Bryant & Valerie Ghent
Run Run Run – Francis Mbappe & Valerie Ghent
See It All, Love Enough for a Lifetime, Show My Love – Valerie Ghent
Mixing:
Wheels on a Train, Day to Day Dream, Love Enough for a Lifetime mixed by Michael Barbiero
Buddy, Show My Love mixed by Harvey Goldberg
Phased, He's My Man mixed by Ron Allaire
Run Run Runmixed by Valerie Ghent
See It All, You Brought Me Home, Spread a Little Love mixed by Ron Allaire & Valerie Ghent
Mastered by Greg Calbi at Sterling Sound
All songs by Valerie Ghent
except Love Enough For A Lifetime by Valerie Ghent & Tom Bisio
Produced by Valerie Ghent
Published Valerie Ghent/Cavos Music (ASCAP)
© 2012 Valerie Ghent/West Street Records