Powerhouse recording artist VALERIE GHENT wows audiences with her emotive, evocative voice, piano chops to match, and "soul-stirring, uplifting songs full of vitality and joy."  With her bluesy, funky piano style, stunning 3 ½ octave vocal range, stellar production and engineering skills it's no surprise that she has toured with music legends Ashford & Simpson and Debbie Harry, and worked with artists as diverse as Dr. Maya Angelou, Nina Simone, Sir Cliff Richard, Defunkt and Billy Preston.
A native New Yorker, Valerie grew up in SoHo and Greenwich Village. Born into a musical family, she began writing songs as a child, recording in her father's electronic music studio, absorbing her mother's string quartet rehearsals and falling asleep to the music of Ornette Coleman, who lived and rehearsed in the same building.
After a 4-year apprenticeship with UK hit record producer Mike Thorne (Soft Cell, 'til Tuesday, Communards, Laurie Anderson, Wire, Marianne Faithful), Valerie became keyboardist/vocalist and recording engineer for renowned hit singer-songwriters Ashford & Simpson. Working closely with the duo for over two decades, Val recorded their music as well as collaborations with Nina Simone, Sir Cliff Richard, Roberta Flack, Dr. Maya Angelou, Peabo Bryson and many others. Valerie mixed live-to-air "In the Spotlight", Ashford & Simpson's live weekly radio show on WRKS-FM (New York), where she recorded dozens of legendary artists, including Luther Vandross, Stevie Wonder, Dionne Warwick, Wilson Pickett, Chaka Khan, Patti LaBelle, Stephanie Mills, Freddie Jackson and George Benson.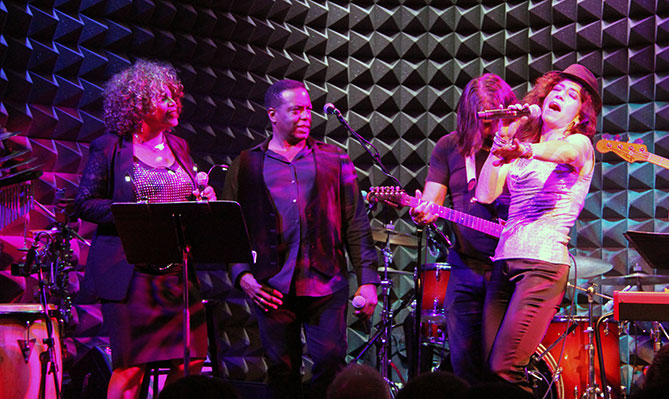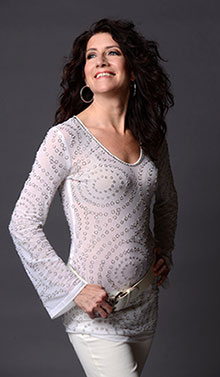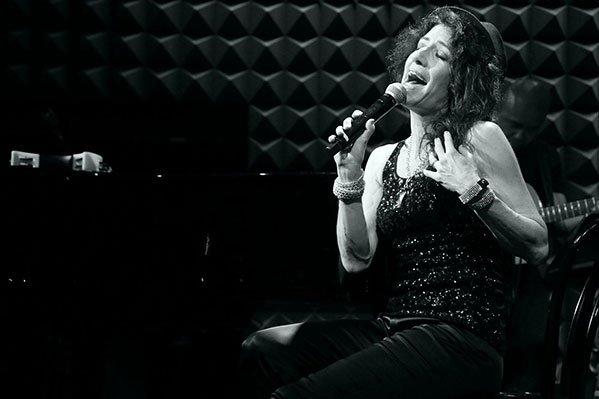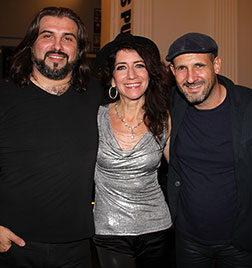 As solo artist Valerie has written and released five albums, including Day to Day Dream, which launched smash #1 hit, Love Enough for a Lifetime. Her album Velours, named Soul Tracks 50 Best Albums of 2016, included hit single New York City Streets, hailed as a "New Anthem for NYC". Valerie tours and records in France several times each year, where her electrifying remake of Dave Mason's soul-blues classic, Feelin Alright, hit #1 on Jazz Radio France. Her popularity in Europe resulted in the release of The French Sessions, her first album on a French label.
Valerie has produced videos in locations around the world including Paris, Venice, the south of France and New York City, in an ode to her native city.
With a deep love for fostering creativity, supporting artists and dedicated to building community through music, Valerie created and runs Songwriter's Beat – bringing over 400 performing songwriters to new audiences – and co-founded nonprofit Feel the Music!, providing music and inspiration to hundreds of children, families and seniors impacted by trauma, illness and loss. Valerie has received numerous grants and awards, including American Music Center and Betances Award for Service to the Arts. A senior instructor with Internal Arts International, Valerie has made over 15 trips to China to study qi gong and internal martial arts with renowned masters of these profound arts. Longtime member of ASCAP, Valerie is a voting member of The Recording Academy, a member of both the Producers & Engineers wing and the new Songwriters wing of the Academy,and member of SACEM (France).
Valerie's recent collaborations include duets with dan tranh master Tri Nguyen, Italian rap artist The Bumo Sugo, French writer Christophe Fourvel and a "Live in Lockdown" video series recorded remotely with her band in France. She recently released a beautiful classical cantata, The Angel, recorded 33 years ago with her mother, violist Natasha Ghent. Valerie is currently writing and recording her sixth and seventh albums.
Valerie Ghent Short Bio
Powerhouse recording artist VALERIE GHENT is a New York singer, songwriter, producer, keyboard phenomenon who wows audiences with her emotive, evocative voice, piano chops to match, and "soul-stirring, uplifting songs full of vitality and joy." An outstanding live performer, Valerie weaves together blues, soul, R+B, jazz and pop. With her stunning 3 1/2 octave range, listeners are treated to soulful, romantic, highly melodic music rendered with passion, undeniable skill and a mighty heart.
Valerie has toured with music legends Ashford & Simpson and Debbie Harry, and performed/recorded with artists as diverse as Dr. Maya Angelou, Billy Preston, Nina Simone, Roberta Flack and Defunkt. In addition to her newest single, Feelin' Alright (2018), Valerie has produced five albums, including Day to Day Dream, which launched her #1 hit song on iHeart Radio, Love Enough for a Lifetime. Her album Velours, recorded in NYC and France, was named Soul Tracks Top 50 Albums of 2016, plus launched the hit song and video, New York City Streets, hailed by critics as a "New Anthem for NYC". Valerie tours and records in France several times each year. Her popularity in Europe resulted in the release of The French Sessions (2017), her first album on a French label. valerieghent.com
"Ghent sings from the guts. Her contralto rises with the smooth momentum of something out of NASA."- Woman About Town
More from Valerie's Life