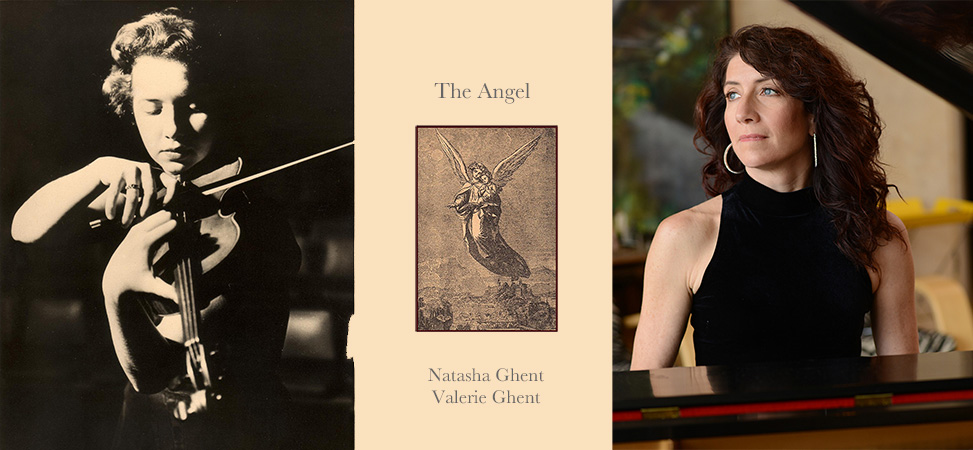 I am delighted to announce the release of The Angel, a classical cantata written by my mother, violist Natasha Gudkov Ghent, in a performance that

Upcoming Shows
Date
City
Venue
Country
July 1st 2021
Hyères
Music for the Soul livestream from the south of France!
France

Time:

6:00pm.

12:00pm NYC / 6pm France Valerie Ghent sings for NYC Health + Hospitals "Music for the Soul". One hour livestream concert streaming into NYC public hospitals to frontline health care workers and their patients & direct to you! Thanks to AFM Local 802 & the NYC Mayor's Office of Media and Entertainment.

July 2nd 2021
Hyères
Funboard Center
France

Time:

7:00pm.

Address:

Route de l'Almanarre.

Venue phone:

04 94 57 95 53.

First live concert in over a year!! Valerie Ghent live in the South of France with Pierre Sibille, Jerome Buigues, Francois Gomez, Phillipe Jardin.
See All Shows
About Valerie
Powerhouse recording artist VALERIE GHENT wows audiences with her emotive, evocative voice, piano chops to match, and "soul-stirring, uplifting songs full of vitality and joy." With her bluesy, funky piano style, stunning 3 ½ octave vocal range, stellar production and engineering skills it's no surprise that she has toured with music legends Ashford & Simpson and Debbie Harry, and worked with artists as diverse as Dr. Maya Angelou, Nina Simone, Sir Cliff Richard, Defunkt and Billy Preston.
Full Biography