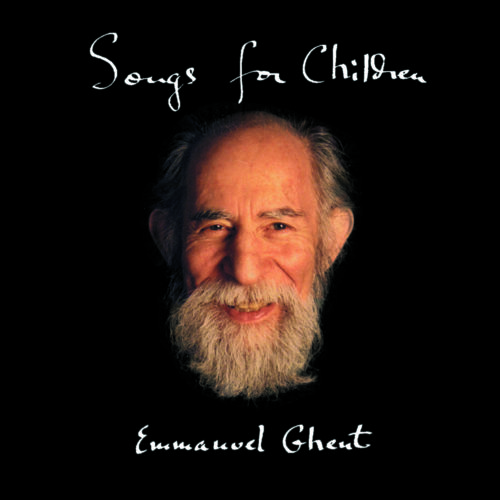 These 23 captivating songs for children are both fun and educational, written for children of all ages. Enjoyable, sing-along melodies – each song illustrates music theory with subtle hints about melody, harmony & meter.
About "Songs For Children"
Emmanuel Ghent (1925-2003) wrote "Songs For Children (and All Their Friends)" shortly after his youngest daughter was born in 1967. Ghent was the recipient of many awards for music composition, including a Guggenheim Fellowship. His instrumental and computer generated music, as well as music for dance, has been widely performed. Phosphones, perhaps his best known piece, is available on a Wergo recording: WER 2022-50 and on DVD through Computer Music Journal.
"Songs For Children" is a collection of 23 wonderful songs written for children of all ages, from 2 to 102! As well as being enjoyable, sing-along music, the songs have an added value as well: contained within each piece are subtle hints about melody, harmony and meter.
Unbeknownst to the children themselves, as they sing along to Songs for Children they are learning all sorts of things about music. But the songs' main claim to fame is the pleasure they give. Some songs are joyous, some funny, some invite sleep, others celebrate fun, some songs are wistful, some mischievous – but all are full of fun and imagination. The 20-page booklet contains all the lyrics as well as a set of notes drawing attention to the points of musical interest embedded in each song.
Written when his own children were young (all three daughters grew up singing these songs), Ghent's daughter Valerie Ghent, a songwriter/vocalist/musician/recording engineer, recorded and produced this collection of songs so that other kids and their parents can share the fun.
Valerie sings the lead vocal on most of the songs, along with vocalists Keith Fluitt and Deborah Berg. On a few songs you can hear the voices of children: these are of Ghent's grandchildren, Grady Locklear, who was 3 years old when Valerie recorded him on "I'm Sorry" and "Here Comes The Monster". Grady is the son of Ghent's youngest daughter, Theresa Locklear.
Also on the CD are the voices of Alexander Krolewski and Sara Krolewski, Ghent's grandchildren of his eldest daughter, Nadia Ghent. Alex, Sara and Grady can also be heard on the intro and outro of "All You Need Is An Extra Head".
Songs For Children Songbook (Score)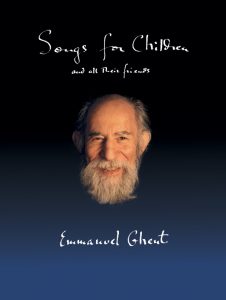 In addition, Ghent published the complete Songs for Children Songbook (Score), which contains sheet music for each of the 23 songs, (lead sheet, chords and lyrics – easy for guitar or piano), along with a complete set of lyrics and notes. The perfect accompaniment to the CD, Songs for Children sheet music is perfect for teaching in a school or home environment, for teachers, for parents and for kids who are learning to read music.
Please contact us if you are interested in the Songs for Children score.
Songs For Children Credits
All songs written by Emmanuel Ghent
Arranged by: Emmanuel Ghent & Valerie Ghent
Recorded/Mixed by: Valerie Ghent at the Stereo Society
Piano recorded by Vittorio Zammarano at Avatar Studios, NYC
Mastered by Michael MacDonald at Algorhythms, NYC
Produced by: Valerie Ghent
Executive producer: James Biondolillo
Release Date: 12/14/99 West Street Records
©1967 Emmanuel Ghent (and renewed)/©2000 West Street Records
Musicians
Susan Moore Walters – piano
Valerie Ghent – vocals, sound design
Deborah Berg – vocals
Keith Fluitt – vocals
David Tofani – clarinet/flute
Benjamin Orick – snare/brushes
Grady Locklear – (age 3) Grady sings on "I'm Sorry", "Here Comes The Monster!", "All You Need Is An Extra Head"
Alexander Krolewski (age 5) – "All You Need Is An Extra Head"
Sara Krolewski (age 2) – "All You Need Is An Extra Head"
(Grady, Alex and Sara are Emmanuel Ghent's grandchildren)
Songs For Children Review: "A sparkling collection for children of all ages -"
"I can unreservedly recommend this sparkling collection of music, which could easily have been called "Songs for Children of All Ages." Emmanuel Ghent has managed the near-impossible feat of crafting musically sophisticated lines that are a music educator's dream, while also being utterly delightful to the untrained listener. His lyrics capture meaningful parts of a young person's life experience in a lilting, expressive fashion. These tunes, performed with grave and verve, are like little arias from the opera of a child's imagination. There is none of the excess sentimentality characteristic of the "kid's music" genre, which means parents will be thrilled (rather than reluctant) when their children want to hear the CD over and over. Even the accompanying liner notes are written with great care and depth, which of course further enhances one's enjoyment of the music itself. This CD is a "must-have" for any growing family that cares about and appreciates fine music." – review from amazon.com