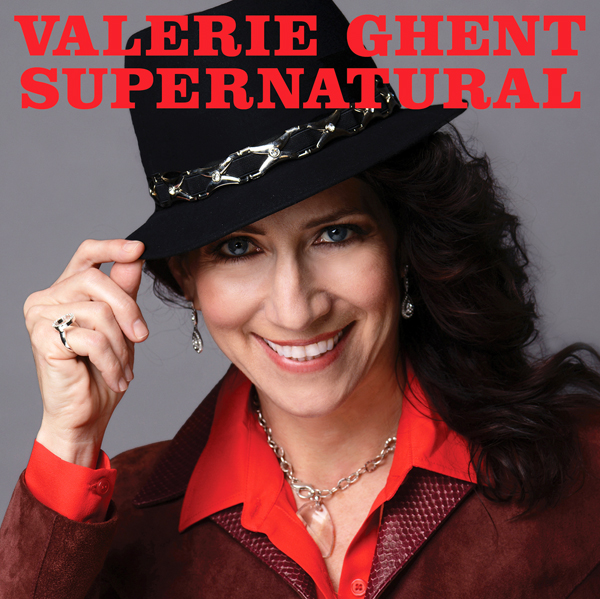 About Supernatural Thing
Supernatural Thing is one of my all-time favorite songs. A true classic. I love Ben E. King's version so much that we wanted to honor him and the two songwriters, Gwen Guthrie & Patrick Grant, with a new version for 2013.
Supernatural Thing was written by the late, great Gwen Guthrie and her partner, Haras Fyre (known professionally as Patrick Grant). Ben E. King recorded Supernatural Thing and it became his major comeback hit in 1975, when the song reached #1 on the R+B charts. In fact, the album was titled Supernatural Thing, featuring both Part 1 and Part 2 of Supernatural. What a history!
I wanted to be true the original with our version, yet bring a new interpretation to the song – so to salute Ben E. King, we created an album cover that references his own, in which I could literally 'tip my hat' to him. I even found a 1970's fedora for the photo session!
Thank you Mr. King! You're Supernatural!
It was the summer of 2012, my CD release party for Day to Day Dream at Ashford & Simpson's Sugar Bar. We played "Supernatural Thing" for fun and the groove sounded great! So a few weeks later I brought the band in to Steve Addabbo's NYC studio, Shelter Island Sound, just to see what would happen….
READ MORE
Musicians on Supernatural Thing
Valerie Ghent – vocals, wurlizter
Bernard Davis – drums
Tinkr Barfield – bass
Ann Klein – guitar
Bashiri Johnson – percussion
Alfa Anderson, Keith Fluitt, Valerie Ghent – backing vocals
Credits
Basic tracks recorded by Steve Addabbo at Shelter Island Sound
Percussion recorded by Valerie Ghent at The Lab
Backing vocals recorded by Valerie Ghent at Jam On It
Mixed by Michael Barbiero
Mastered by Greg Calbi
Produced by Valerie Ghent
Photo: Maurizio Bacci
Hair/Makeup: Don Rokicki
Artwork: Christopher Kornmann for Spit & Image
Inspiration: Ben E. King
Supernatural Thing written by Gwen Guthrie & Patrick Grant (Haras Fyre)
Published by Penumbra Music Company
Licensed by Harry Fox
© 2013 West Street Records