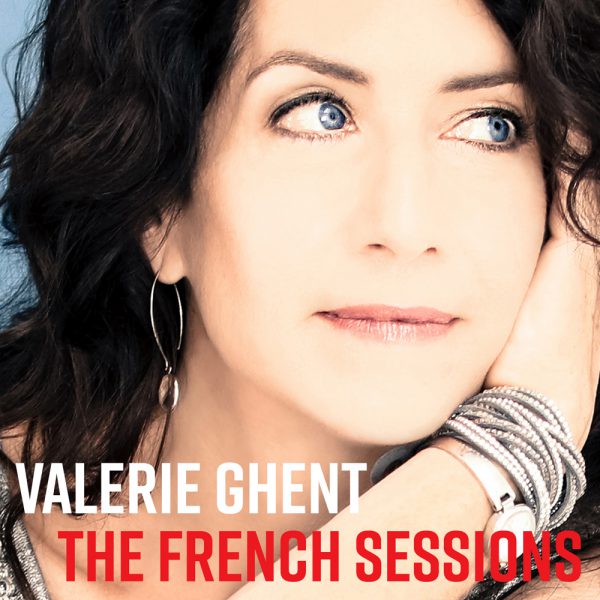 About The French Sessions
Ever since recording Nina Simone in the South of France I dreamed of making an album here. The French Sessions is a dream come true…. a mix of reggae, rock, funk, blues, jazz and a beautiful French chanson written by my great uncle Eugène Cavos in Paris in 1954, The French Sessions is very near and dear to my heart, being recorded in one of my favorite parts of the world, with wonderful musicians from the South of France, Paris, and NYC, and especially the wide variety of songs we have recorded in France recently. A spotlight into the creative freedom we all feel when we play together, so many styles of music, with musicians this talented – anything is possible. NYC meets France and the stars unite!
About The French Sessions - Français
Un univers Soul Funk Blues offert par une pianiste, auteur-compositeur, ingénieur du son et chanteuse New-Yorkaise à la tessiture extraordinaire de 3 octaves et demi. Une personnalité volcanique, riche de 20 ans de collaboration avec les plus grands noms de la variété U.S., soutenue dans The French Sessions par les musiciens français que Valérie a rencontrés lors de ses voyages en France à la recherche de ses origines, sa mère étant née à Paris. On y trouve des titres qui parlent de la positive attitude, de la spiritualité de l'amour, d'aventures sentimentales et qui nous offrent aussi des feelings Reggae-funky. THE FRENCH SESSIONS, une aventure musicale inspirée, qui nous entraine de la Ballade au Blues, du Jazz au Funk en passant par le Reggae, pour continuer à groover, sans oublier une chanson en français « Refrain de mon enfance », écrite par son grand-oncle maternelle.
Songwriters on The French Sessions
1. I Dreamed of You – Valerie Ghent
2. Love Divine – Valerie Ghent, Mano "Korani" Camara & Yoruba traditional chant
3. Good Thing Going – Alphonso Mizell, Berry Gordy Jr., Deke Richards, Freddie Perren
4. Good Morning Heartache – Irene Higginbotham; lyrics: Ervin Drake, Dan Fisher
5. Refrain de Mon Enfance – Eugène Cavos; Nick Frionnet, Christian Tison (1954, Paris)
6. On & On – Valerie Ghent
7. Get Funkay – Valerie Ghent & Jérôme Buigues
8. Mr. Wrong – Valerie Ghent & Jérôme Buigues
9. Phased (Reggae) – Valerie Ghent
10. Linger – Valerie Ghent, Thomas Bisio & Judy Tint
11. Love Will Keep Me Strong – Valerie Ghent
12. Sitting On Top of the World – Walter Vinson & Lonnie Chatmon
© 2016 Valerie Ghent/West Street Records
Published Valerie Ghent/Cavos Music (ASCAP)
Musicians on The French Sessions
Valerie Ghent – vocals, piano, rhodes, clavinet, Hammond B3 organ, backing vocals
Franck Taieb, Philippe Jardin – drums
Jérôme Buigues – guitar, bass, backing vocals
Pierre Sibille – harmonica, synth
Bashiri Johnson – percussion
Alfa Anderson, Keith Fluitt, Dennis Collins, John James, Ada Dyer – backing vocals
Mano "Korani" Camara – guest lead vocal "Love Divine"
Marc Borlet-Hôte – trumpet
Nicolas Baudino – tenor saxophone
Elina Reale – violin
Arrangements
Jérôme Buigues – String Arrangement "Linger"
Nicolas Baudino – Horn Arrangement "I Dreamed of You", "Good Thing Going", "Get Funkay"
John James – Backing Vocal Arrangement "I Dreamed of You", "Good Thing Going"
Recording
Produced by Valerie Ghent & Jérôme Buigues
Recorded in France by Jerome Buigues, Franck Taieb
Mixed by Jérôme Buigues
Mastered by Greg Calbi at Sterling Sound
Released on Blanc Musiques
Distributed by Inouie
Engineers: Jérôme Buigues, Valerie Ghent, Roc Isaacs
Mixed by Jérôme Buigues
Mastered by Greg Calbi at Sterling Sound
Produced by Valerie Ghent & Jerome Buigues
Published Valerie Ghent/Cavos Music (ASCAP)
© 2016 Valerie Ghent/West Street Records
Cover photo: Sandrine Lee
The French Sessions Digital Booklet