Am so excited to return to the south of France next month for MUSIC!! I'll be performing February 12th at the wonderful venue, MOOM, in Six-Fours-les-Plages, right on the Mediterranean.
Playing with me are great musicians: Pierre Sibille (harmonica/keys/vocals), Jerome Buigues (bass/guitar) & Franck Taieb (drums) – the same super groovin band as last year! And more than just a live show this time, we're also going into the studio to record… so stay tuned for some new grooves from France!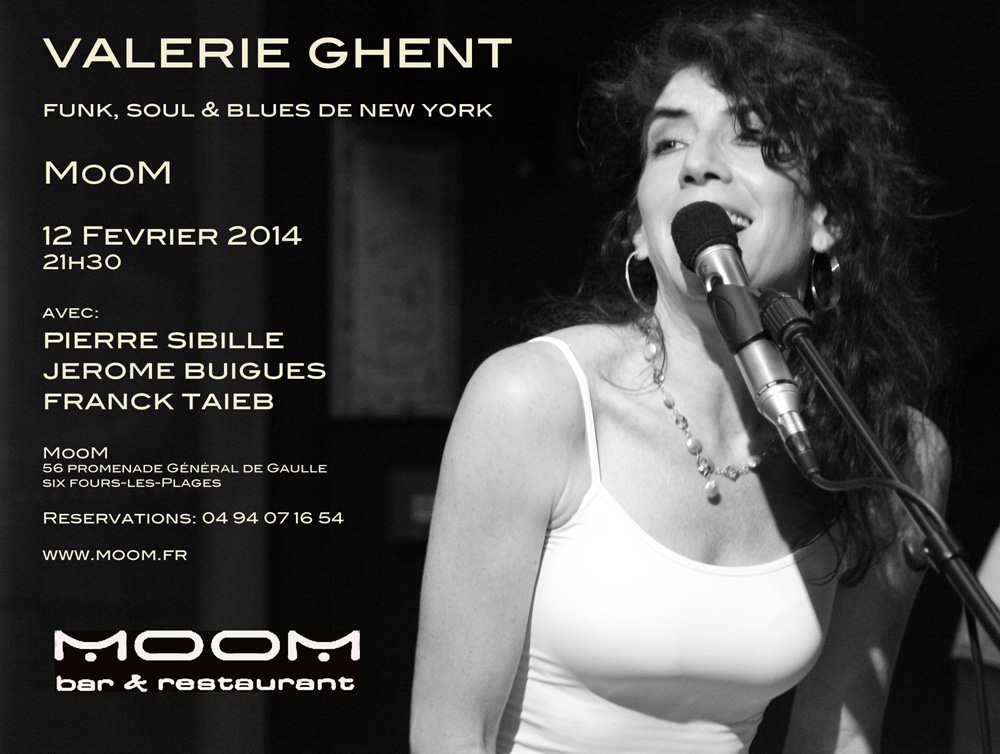 Am also happy to return to France as a member of BLUES'UP, Pierre's global music collective which brings together independent musicians from around the world. It's an honor to join such a great vision and organization, alongside so many wonderful musicians. Check out their site here: bluesup.org
On a personal note, February 12th would be my mother's 81st birthday. Since my mother was born in Paris, it feels all the more fitting to be in France, singing and recording, doing exactly what she loved seeing me do – making music. Dedicating this concert to you, Mom, Happy Birthday!
Here's one of the songs we'll be performing – video shot in France last spring: