GREAT NEWS! This week our new single, Feelin' Alright, hit #1 on Jazz Radio!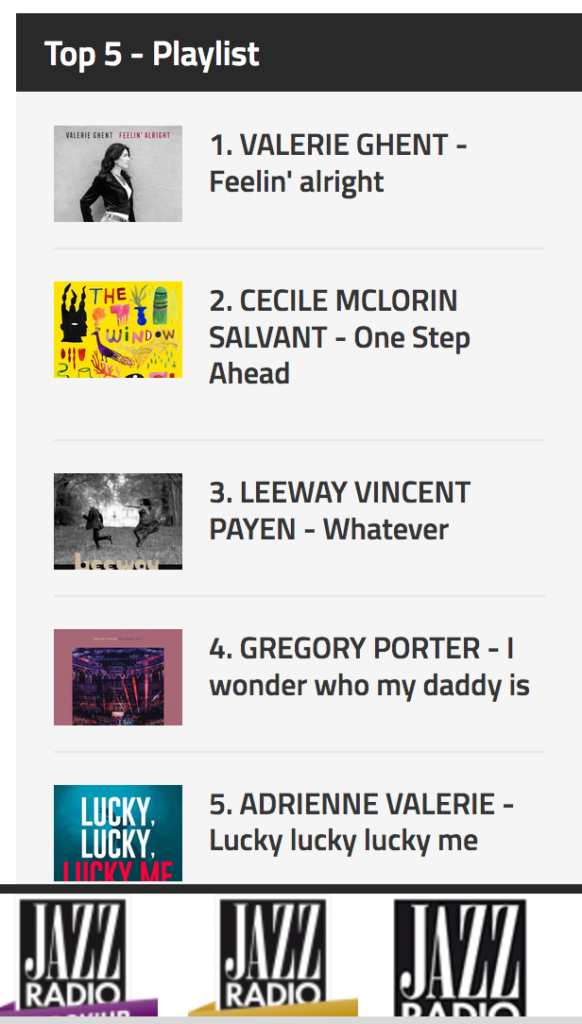 One of France's biggest soul/jazz radio stations, we're thrilled to be in daily rotation on Jazz Radio, and even more excited to be #1 on the Top 5 Playlist. People are writing in on email and Twitter after hearing us on the radio, saying things like:
"I heard "Feelin Allright" this morning on JazzRadio.fr in the traffic jam : that made me love the traffic jam!! So I listened to your music stuff, and I really love it, that's good, congratulations!!"
Fantastic! We're thrilled our version of Feelin' Alright is electrifying listeners & making so many people feel good! Here's to Dave Mason, who wrote Feelin' Alright 50 years ago – the song was first released in 1968 by Traffic – thank you Dave for writing such an incredible, timeless song!!
Merci bien Jazz Radio!
See full credits & musicians playing on "Feelin' Alright"  HERE