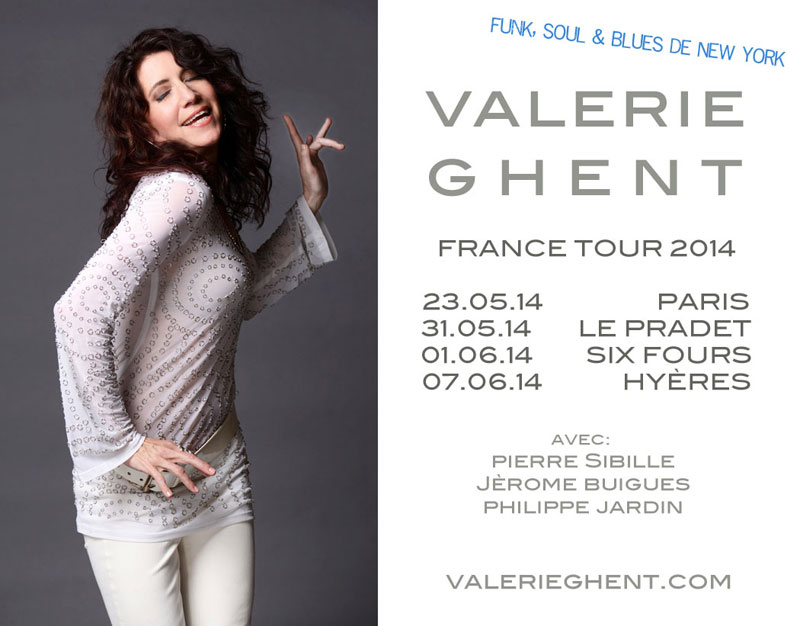 Vive la France! Am delighted that our upcoming tour dates in France are finalized:
23 May    Paris             Chez Papa
31 May    Le Pradet     L'Essentiel
1 June     Six Fours      Le Moom
7 June     Hyères          Camion BLUES'UP
I'll be performing w/ my funky French band: Pierre Sibille (harmonica, keys, vocals), Jèrome Buigues (bass/guitar), Philippe Jardin (drums).
To my great joy, outstanding bassist/vocalist/producer Francis Mbappe may also join us on several shows. You've heard & seen Francis in the joyous song and video for my song Run Run Run – it will be a delight to share the stage with him again. Un grand merci to BLUES'UP & Pierre Sibille, can't wait to kick in the full summer vibe with Camion Blues'UP!
See you in la belle France!