Wow! I just discovered that I'm in a new book about women in punk and new wave from 1978-1983 called "Hit Girls." The band I was in as a teenager, Dizzy and the Romilars, is featured with lots of other female-fronted bands of the era, including the Bush Tetras, ESG, The Plasmatics and other ground-breaking bands that I remember seeing and/or sharing bills with all over NYC.
Oh the clubs we played! Hurrah, Bonds, Trax, Tier 3, The Ritz, Peppermint Lounge, CBGB's, My Father's Place, The 9:30 Club (in DC) and many others. My first show with Dizzy was at Botany, in the flower district, the cool club where I first heard Bad Brains and 24-7 Spyz and so many other awesome bands….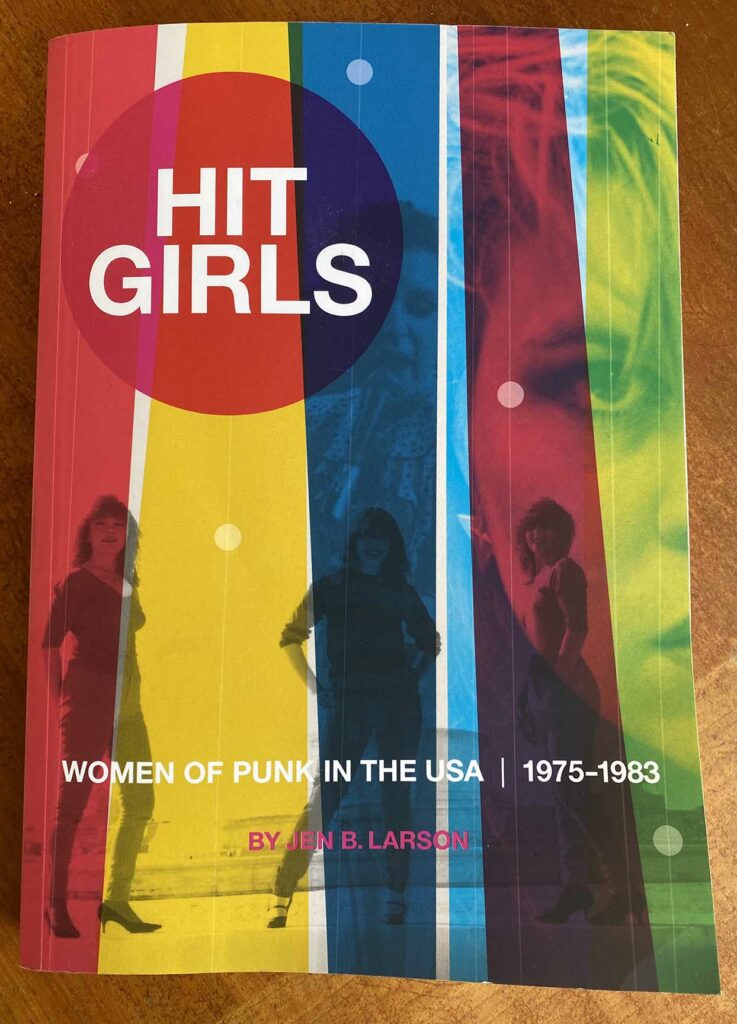 Dizzy and the Romilars was founded by Ramona Jan (who also founded The Comateens), and I joined Dizzy in 1980 while still in high school. I was the baby in the band, alongside Ramona, Angelo "Zip" Zarrelli on bass and Joe Klemmer on drums. We rehearsed three times a week in the Music Building on 8th Avenue, where dozens of bands rehearsed, including Madonna, who was just breaking through.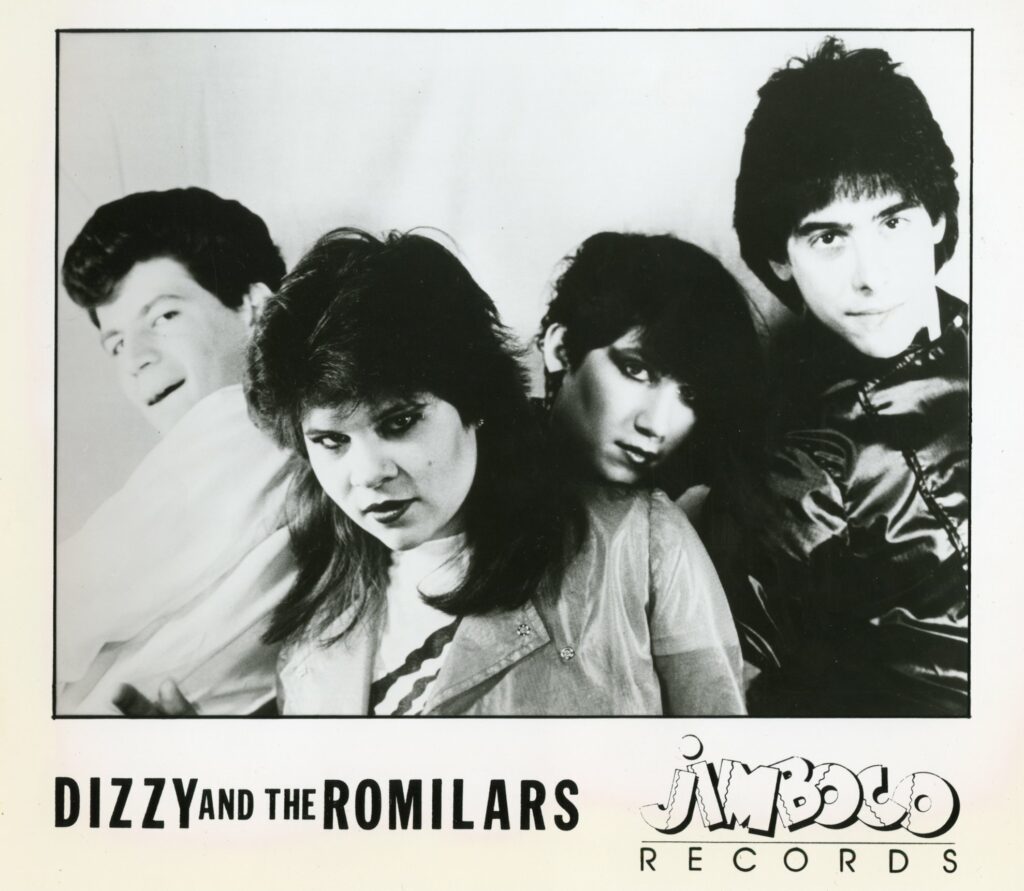 The first recording I made with Dizzy and the Romilars was a cover of David Bowie's "TVC-15", released on a clear flexi-disk in 1981. Remember flexi-disks? They were made of bendable plastic and sometimes included for "free" in a magazine. It always seemed like a miracle to me when I put a flexi-disk on the turntable and music came out of the speakers.
On Halloween weekend 1981 Ramona, Angelo, Joe and I went into Media Sound Studios* (see below for more on Media Sound) to cut an EP, "Daily Dose", with six original songs. The EP was produced by Chris Butler of The Waitresses ("I Know What Boys Like" & "Christmas Wrapping"). We got into Media Sound because Ramona was an engineer there – she was one of the few women engineers at the time and worked with Brian Eno, Talking Heads and tons of great bands. Harvey Goldberg engineered our Daily Dose session. Harvey is a great engineer who later produced phenomenal bands like Hue and Cry and was the engineer for The David Letterman Show and now for Stephen Colbert.
Fun Fact!! In January 1982 Dizzy and the Romilars opened for Depeche Mode at The Ritz, for their very first concert in America. I so wish there was video from that gig! No one knew who Depeche Mode was in those days, it was their first US concert appearance, with two shows booked, and we were the support act both nights.
Our Daily Dose EP got great reviews, and we continued playing around NYC, Long Island and DC. I had graduated early from high school the year before and convinced my parents to let me play music and book the band instead of heading straight into college, so I dedicated all my time to the the band. But by the fall of 1982 the band started to fall apart, Joe left the band, and soon after Ramona announced she was moving on to other projects. I was heartbroken at first, but Ramona and I collaborated on a new project called Nursery School with Madonna co-writer Stephen Bray, with a fun track called "Sweepstakes" that made the dance charts, and I decided to start my college education at NYU.
But back to the Hit Girls book!
The author, Jen Larson, gathered information on almost 100 bands of the era. She interviewed Ramona and quotes me as well, it's a very cool writeup!  There's a nice quote on page 182 where Larson writes, "In Dizzy and the Romilars Jan collaborated with Val, a 15 year old who was a strong musician and demonstrated extreme confidence in the studio."  I never really thought of myself the way Larson describes, but I remember the moment I walked into Media Sound I knew it was where I wanted to be, in the studio making records!
Hit Girls is available at amazon and getting great reviews. Big thanks to author Jen Larson for pulling together so much valuable history that would otherwise be lost about this key era. Let me know what you think after you read the book – and ENJOY!
***
*Media Sound was one of the best recording studios in New York City, with a huge resonant A room constructed on the nave of a pre-existing church, where orchestras recorded. Everyone recorded at Media – for me, the moment I walked into the studio, saw the A Room and the huge console, the magic began – the magic of recording, of making records, of producing sound – it was an experience which literally shaped the direction of my life in music.
PS: Also featured in Hit Girls is a cool band called Nasty Facts, founded by four of my schoolmates, KB Boyce, Genji Sirasi, Brad Craig and Jeff Tischler. They recorded a great 3-song EP that Ramona produced. I was actually in the earlier incarnation of Nasty Facts when the band was still called Pandemonium. After I left the band the four of them went on to become Nasty Facts, now revered in punk history!