Super excited to perform in Paris! We'll be groovin' at La Dame de Canton on Friday, December 9th.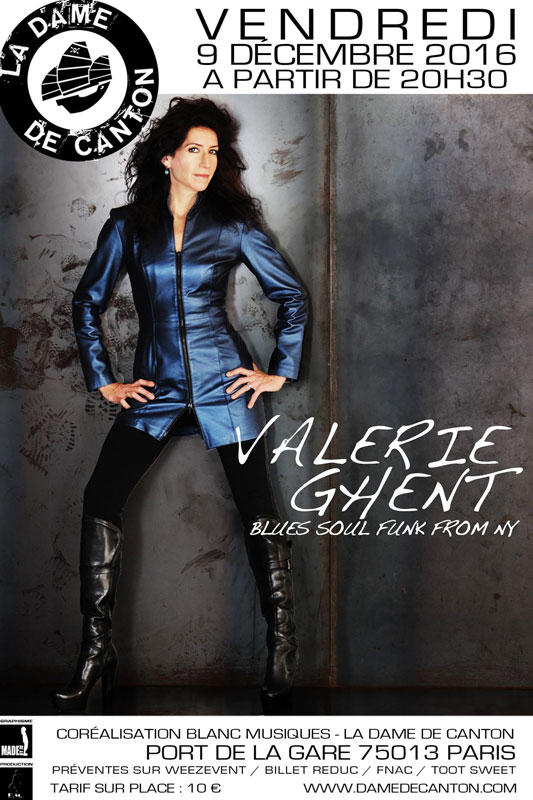 Valerie Ghent Live in Paris
Friday, December 9
8:30pm
La Dame de Canton
Port de la Gare
75013 Paris
w/ Jérôme Buigues (guitar/vocals), Pierre Sibille (keys/harmonica/vocals),
Arnaud Pacini (bass), Jessy Rakotomanga (drums),
Marc Borlet-Hôte (trumpet), Nicolas Baudino (sax)

Co-produced by Blanc Musiques & La Dame de Canton
Tickets available at www.damedecanton.com
See you there!