I am delighted to announce the release of The Angel, a classical cantata written by my mother, violist Natasha Gudkov Ghent, in a performance that she and I recorded together in 1988.
The Angel was a lifelong work for my mother, rooted in her trilingual childhood. Born in Paris to Russian parents, she created her own translation of the classic Mikhail Lermontov poem. Featuring my mother on violin and viola, I am singing soprano in Russian, and both she and I added additional parts on the synclavier.
I have wanted to release this piece for years. Today, 33 years after we recorded together, I am thrilled to release The Angel in tribute to my mother's life and undaunted spirit. Listening to her play is timeless.
The Angel will be available on all platforms May 7, 2021.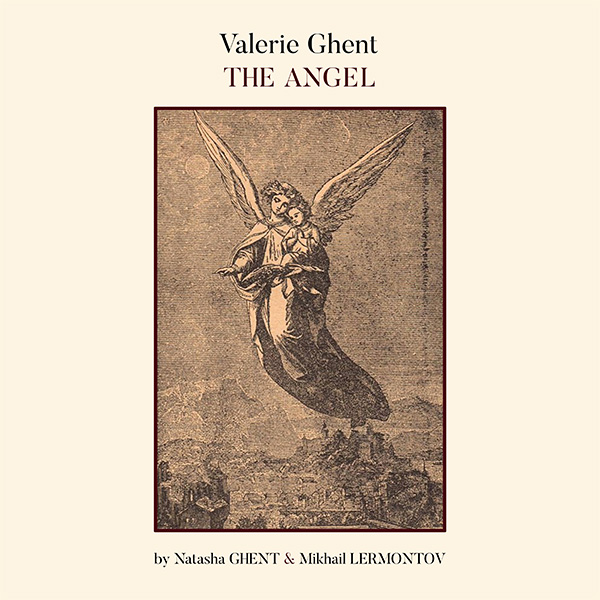 The Angel is the only existing recording of my mother's beautiful and emotive expression on both viola and violin. If you've only heard me sing blues, jazz and R+B/soul, get ready for something completely different!
I've included Lermontov's beautiful poem, The Angel, and my mother's translation below.
Lyrics & Translation
The Angel
by Mikhail Lermontov (1831)

Along the midnight sky, an angel was flying
Singing a gentle song;
And the moon and the stars and the clouds all as one:
Heeded the sacred strain.
He sang of the blissfulness of sinless spirits
In the endless gardens of Paradise.
He sang about an Almighty God,
And his praise was unassuming.
He cradled a young soul in his embrace as he flew
Toward a world of sadness and tears
And the peal of his song
Gave resonance in the young soul: wordless but alive.
And she languished on earth for a long, lingering time
Filled with wonderful desire
And the heavenly sounds never were replaced
By earth's tedious melodies.
Translation by Nathalie Ghent
Ангел
Михаил Лермонтов, 1831 r.

По небу полуночи ангел летел,
И тихую песню он пел,
И месяц, и звезды, и тучи толпой
Внимали той песне святой.
Он пел о блаженстве безгрешных духов
Под кущами райских садов,
О Боге великом он пел, и хвала
Его непритворна была.
Он душу младую в объятиях нес
Для мира печали и слез;
И звук его песни в душе молодой
Остался – без слов, но живой.
И долго на свете томилась она,
Желанием чудным полна,
И звуков небес заменить не могли
Ей скучные песни земли.
Recording Credits:
Natasha Ghent – viola, violin, synclavier piano
Valerie Ghent – voice, synclavier angels, harp, marimba
Produced by Valerie Ghent
Recorded at The Stereo Society, NYC, August 6, 1988
Recording Engineer/Synclavier & Direct-to-Disk operator: Valerie Ghent
Transferred to ProTools by James Rosenthal (2007)
Mixed by Valerie Ghent
Mastered by Greg Calbi at Sterling Sound
Music by Natasha Gudkov Ghent
Poem by Mikhail Lermontov (1831)
The Angel Courtesy of Hildegard Publishing, Theodore Presser Company authorized representative
Artwork:
Flying Angel print public domain
Cover Design: Christopher Kornmann for Spit + Image
Heartfelt thanks: Mike Thorne, The Stereo Society, James Rosenthal, Claudia Engelhart, Jérôme Buigues
© 2021 West Street Records All Rights Reserved
Sheet music for The Angel: A Cantata by Natasha Ghent available from Hildegard Publishing (hildegard.com)