WE LOVE NEW YORK!
I'm thrilled to announce my new video, New York City Streets!

A love letter to the city where I was born & raised, we shot the video for New York City Streets in all five boroughs of The Big Apple. Filmed in dozens of locations, many have personal significance to me, including places where I grew up, have performed, even where I get my hair cut! We had a blast running all over the city at different times of the year, filming in some of the most recognizable parts of NYC as well as several places you might not know right away. Can you guess all the locations?
Make your own New York City Streets Video!
New York is a beloved and iconic city for people around the globe. It's the greatest city in the world! Whenever and wherever I travel, people tell me how much they love NYC. With over 8 million residents, hundreds of languages, and millions of tourists who come here each year (over 50 million tourists in 2016!), it's a city with as many versions as it has people who love it.
So I'm happy to invite anyone who loves New York City to make your own video with this song. Showcase your favorite parts of New York, post your video on YouTube. Show us your "New York City Streets"!
A free mp3 of New York City Streets is available HERE for anyone who wants to make their own version of a New York City Streets video.
New York City Streets features rock solid performances by veteran New York musicians who have played on countless hits by world-class artists including Ashford & Simpson, Luther Vandross, Chic, Whitney Houston, Roberta Flack, Lou Reed, Bruce Springsteen, David Byrne and many more.
Turn it up loud & groove! We love New York!
"New York City Streets", right out of the 70s/80s Luther meets Ashford & Simpson period with a driving piano lead and Alfa Anderson and Dennis Collins (together with Keith Fluitt) bringing back those inimitable Chic and Luther Vandross moments in the super-slick hook, supported by a cool horn section. A real gem!" – Gina Loves Jazz (Germany)
Musicians & Credits:
Video by Mission 101 Media
Filmed on location in NYC by Fredy Mfuko, Elisa Zazzera & Tom Bisio.

Valerie Ghent: piano, vocals, B3 organ, backing vocals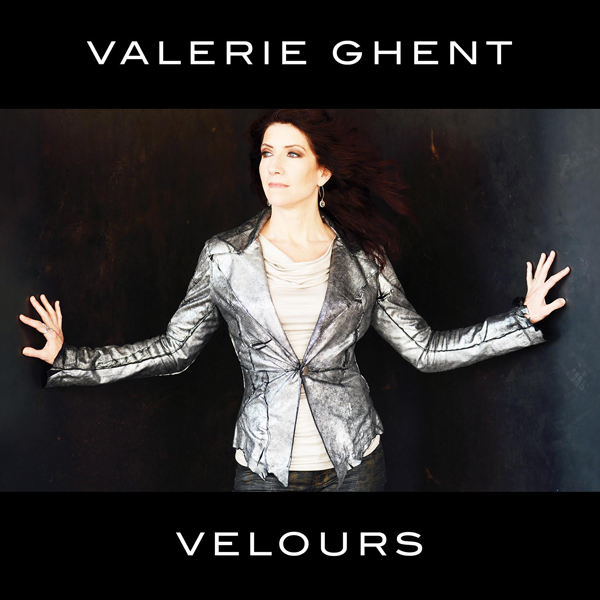 Tinkr Barfield: bass
Kevin Johnson: drums
Robin Macatangay: guitar
Bashiri Johnson: percussion
Steven Bernstein: trumpet
Paul Shapiro: tenor sax
Dan Levine: trombone
Marc Borlet-Hôte: trumpet
Nicolas Baudino: alto & tenor sax
Alfa Anderson: backing vocals
Dennis Collins: backing vocals
Keith Fluitt: backing vocals
Music & lyrics by Valerie Ghent
Horn arrangement by Nicolas Baudino, Jérôme Buigues, Valerie Ghent
Mixed by Jérôme Buigues
Mastered by Greg Calbi at Sterling Sound
Produced by Valerie Ghent
Released on the album Velours
© 2016 Valerie Ghent/Cavos Music