I'm excited for my upcoming live radio interview on LOTL The Comfort Zone, in Houston, Texas, on October 20, the day before my new album Velours is released! I hope you will join us, and call in, we'll be taking live questions on air!
AIRING LIVE! Thurs. October 20 at 6pm EST
(3pm PST, midnight EU)
CALL IN: +1.323.375.3279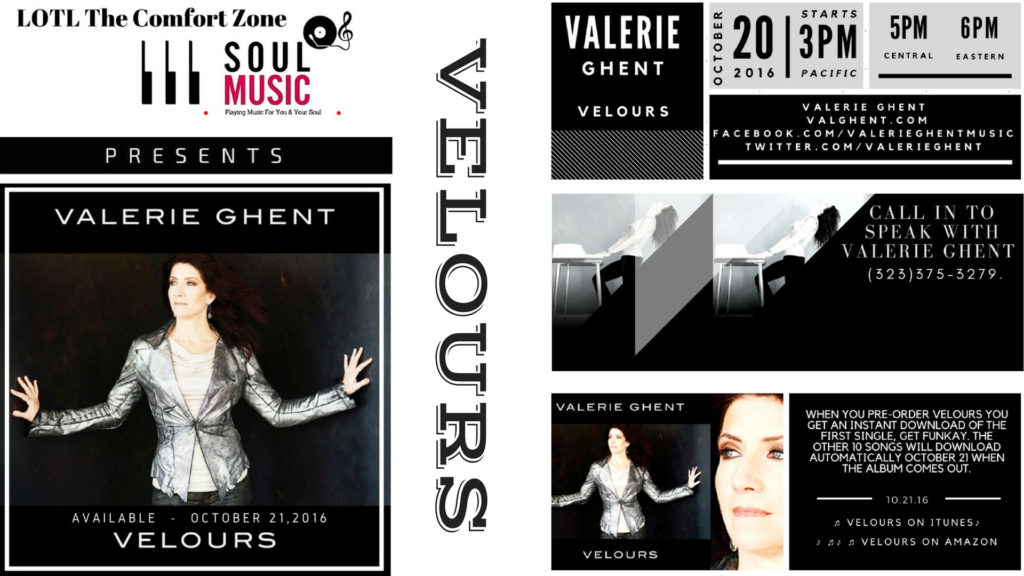 LOTL The Comfort Zone: Soul Music – Playing Music for You and Your Soul
Streaming worldwide
Listen to the debut of Velours on air & call in with your questions!