Bonjour from sunny Provence!
Our shows in Narbonne and Hyères were awesome – un grand merci to Château Catherine de Montgolfier & Funboard Center – and now I'm super excited about our upcoming concert in Sanary!
For all the years I've been playing here in France I've always wanted to play the festival "Sanary Sous Les Étoiles", a magical concert series the beautiful town of Sanary sur Mer offers each summer by the vieux port. The concert series "Culture, Concert, Jazz et Blues" is part of the overall summer festival here on the Côte d'Azur that includes 2 fabulous months of music, theatre, film & art each July & August.
I'll be playing with dear friends & bandmates Pierre Sibille (keys/vocals/harmonica), Jerome Buigues (guitar), François Gomez (bass) & Philippe Jardin (drums) – it's fantastic to play together once again!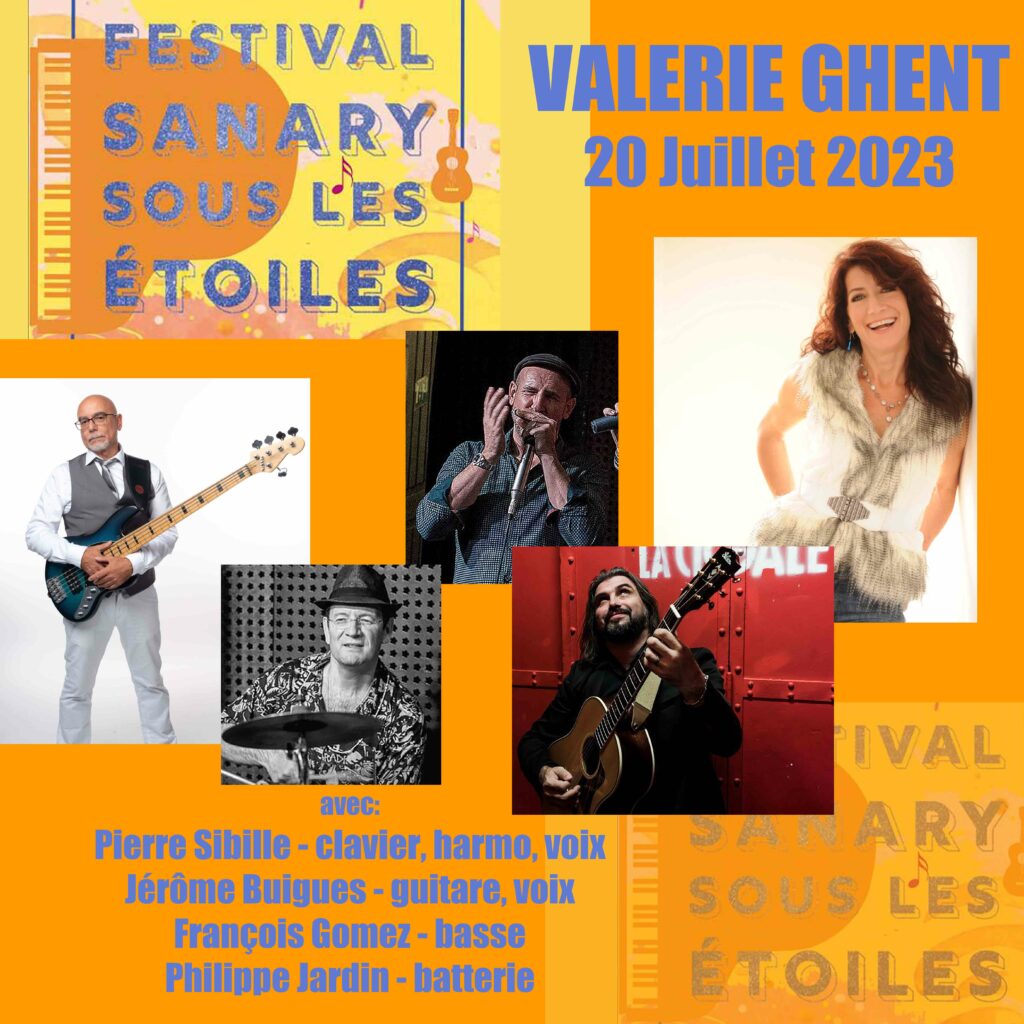 Valerie Ghent
Under the Stars on the Côte d'Azur
July 20 – Sanary sur les Étoiles – Sanary sur Mer, Vieux Port – 21h
See concert listing on
Provence-Alpes-Cote d'Azur website
Here's a great pic of me & Pierre jamming the blues last week: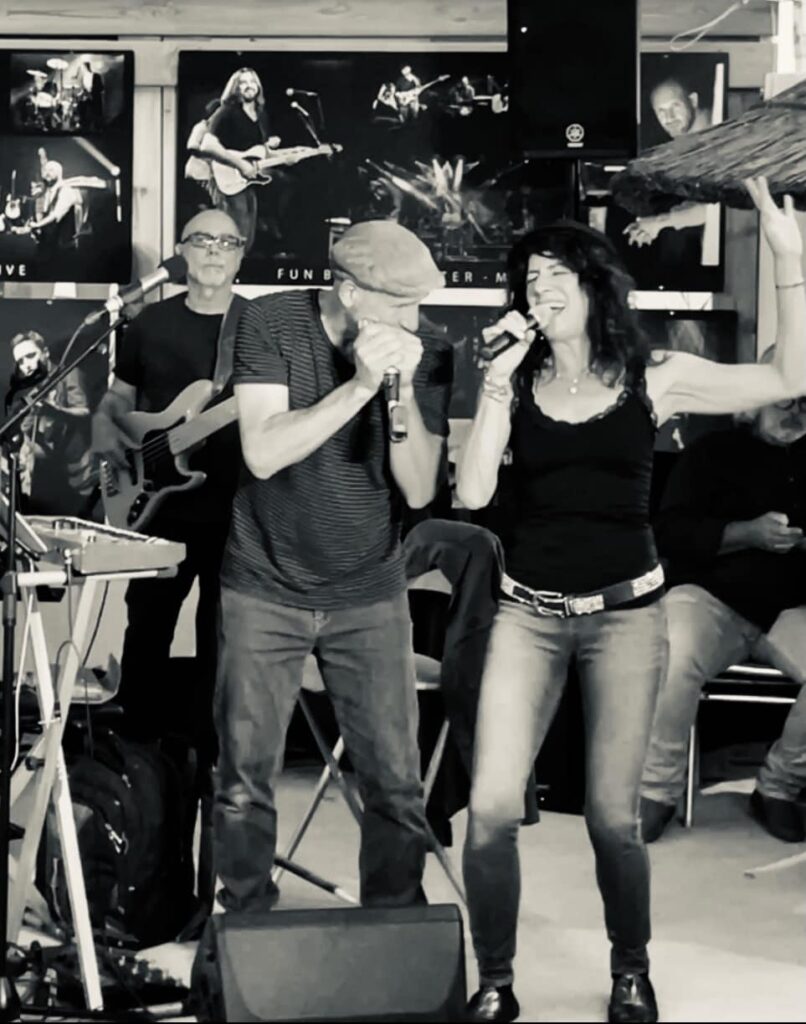 Check out more photos & videos of our last two shows on Facebook and Instagram – lots more coming – and big thanks to Westbeth for including our shows on the Westbeth artists website!
ps: want to give a special shout out and thank you to my dear friend Mark Elmore who traveled all the way to France from the USA for our show in Narbonne! Thank you Mark, you ROCK!
Next up….Sanary!