I had the great pleasure in December 2016 to have an interview with Nicolas Teurnier, editor & writer for acclaimed French soul magazine Soul Bag. I am happy to let you know the interview can be found in the current issue of Soul Bag (April/May/June 2017).
With Soul Bag's permission here is an English translation of the interview, as well as the original article and magazine cover in French. To read the original and see the photos, simply click on the pages to the right. Heartfelt thanks to Soul Bag, Frédéric Adrian & Nicolas, un grand merci à tout l'equipe!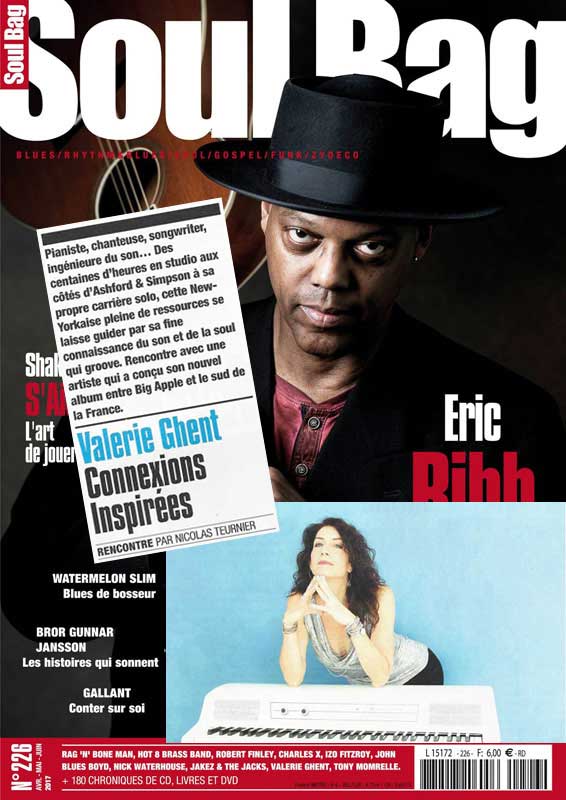 Enjoy!
Valerie Ghent – Inspired Connections
Soul Bag #226 – April/May/June 2017
Interview by Nicolas Teurnier
Pianist, singer, songwriter, recording engineer…from hundreds of hours in the studio alongside Ashford & Simpson to her own solo career, this resourceful New Yorker lets herself be guided by her refined knowledge of sound and soul that grooves. Interview with an artist who has created her newest album in the Big Apple and the South of France
You were born in New York, you grew up in SoHo and Greenwich Village in a family of musicians…
My father (Emmanuel Ghent) was a composer of contemporary classical music and electronic music. He is considered today to be a pioneer of electronic music in the 1960's. He worked a great deal at Bell Labs, the research laboratory which invented the microphone and television (black and white & colour TV, among many other inventions). My mother (Nathalie Ghent) was a violist and violinist, she played classical music with American Ballet Theatre and Queens Symphony in New York. There were always lots of music students at our house, often string quartets rehearsing in our loft in SoHo. While I was growing up we were constantly surrounded by the music of Ornette Coleman, who lived and rehearsed in our building. We had the fifth floor and Ornette had the third floor and ground floor, where he would rehearse and hold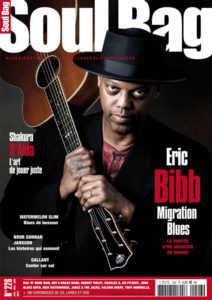 concerts.
What instrument did you first learn?
My parents officially started me on the cello when I was 5 years old, but from an earlier age I was always drawn to the piano. After six months of cello I refused to continue. I then took a few years of piano lessons, but rebelled against them, I only wanted to play the songs I heard in my head. So I hid my music books! After three years, three and a half years, I stopped piano lessons, but continued to play and write songs. In high school I began playing with a band and then…..
You also became a sound engineer, how did you start?
My father had a studio in our house with 2-track and 4-track tape machines. There's a recording of me at about five years old where my father is showing me the meters on the tape machines, where he says "You see, when you talk, the meters move" and then you can hear me making funny sounds like "Woop! Boop! Bah!" I wanted to see the meters move. I was fascinated. I experimented with his tape machines, recorded ideas, songs. When I was a little older my friends would come over and we'd write together and I would record our ideas. Later on I had my own tape machines.
When I was at NYU (New York University) I was hired by British record producer Mike Thorne to be his apprentice. Mike had a large studio in the Village, not far from where I grew up. He had a Synclavier, which at that time was fairly rare because they were very expensive. Only a few people had them, Stevie Wonder, Michael Jackson, and a few others. I worked in the studio with Mike Th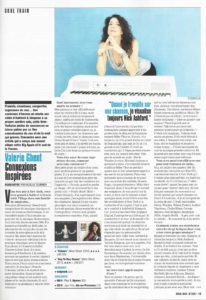 orne for four years, and learned how to run the Synclavier. I then had the opportunity to tour with a wonderful artist named Grayson Hugh, a great singer. Mike was ok with it, but he told me he would have to replace me when I left. I went out on tour, and the tour lasted a few months and then unfortunately was canceled. I came back to New York and began looking for more work. This is how I ended up working with Ashford & Simpson…. I went to New England Digital, the company which made the Synclavier, and asked them if they knew of anyone looking for a Synclavier operator. They told me there was someone they had in mind and said, "I have this feeling you would be a good match of personalities". They gave my number to Valerie Simpson and she called me. We had one session together, their last for Capitol Records I think. It was fantastic. They had a studio in their home in Manhattan. After a tour with Debbie Harry – during which time Ashford & Simpson waited for me to come back through NYC – I worked with Val and Nick for 10-12 hours each day, we recorded constantly.
What did you learn from working with Ashford & Simpson?
So many things! I think the amount of love they pour into their music and the discipline they put into songwriting had an immense influence on me. I saw how they would take songs apart, not all of them, some came out just like that, perfect. But if they weren't satisfied, they really worked on the song to get it right. Should we add a measure? Should this be in a minor key? How else could we start the bridge for it to really take off? It was very inspiring. Valerie would be sitting at the piano, Nick standing by her side, he moved his body, his arms, she looked at him and played at the same time….it was incredible to see their music come to life. And performing on stage with them was another wonderful experience.
You also worked with them on their radio show….
Yes, in the middle of the 1990's they had a show on WRKS-FM (KISS-FM), a big station in New York that no longer exists today. From Monday-Friday, 5-7pm, they ha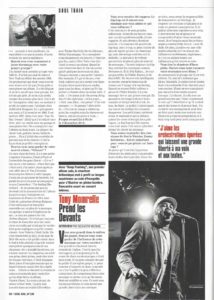 d the "Afternoon Drive", when people are returning home after work. One day each week, on Tuesdays, they invited special guests to come and sing. I was the engineer mixing live to air – whatever happened! It was incredible: Stevie Wonder, Wilson Pickett, Luther Vandross, Chaka Khan, George Benson, Nile Rodgers, Stephanie Mills, Angela Bofill, everyone! Each week there was someone amazing, they played and sang there, only a few feet from me.
How have all these experiences forged the way you create your own music?
When I work on a song I always see Nick Ashford. When he was happy in the studio he would rub his hands along his thighs. I see him all the time in my head when I am writing, I even talk to him sometimes. And playing with the A&S band, the fantastic New York musicians I have known for so long, has had an enormous influence, great musicians like Tinkr Barfield, Kevin Johnson, Bashiri Johnson, Bernard Davis. At first I felt so small beside them! And I realize I became a better musician playing with them. I love playing together with them. They pushed me to be better, responding to what I was playing, each making the other better.
When did you begin to play more with your own group?
I started my first group in 1989-90. We played a lot of dates in the early 90's. A producer came to one of my shows and told me I was ready to make an album. He advised me to record the album myself, and to use the talents I had developed working with Ashford & Simpson and Mike Thorne for so long. It took four years, I finished the album in 1996. Unstoppable was released in 1997. I really wanted to make a live album, but he encouraged me to do it myself. So it wasn't until Day to Day Dream (2012) that I realized my dream, to go into the studio with a group of great musicians and record live. We recorded the whole album in 2 days! All the basic tracks, most of the vocals, guitar, bass, drums, piano….Then we did overdubs for percussion and the backing vocals. Recording live – it's the way I love to record.
Can you talk to us about your new album, Velours?
The name "Velours" comes from Paris. About 20 years ago I was in Paris and I heard people say, "Ça va? Oui ça va, c'est velours" (literally – "How's it going? Yes, things are good, they're smooth") – meaning everything was cool. (note: Velours has the same meaning in both French and English, meaning <smooth, velvet > but in French the  's' is silent.) I loved the phrase, the sound. Just after this I was in the South of France, I was listening to a lot of The Meters at that time, I programmed a drum machine with some beats, wrote a few chords to accompany what I heard for the melody "I'm feelin like Velours". I didn't know it would become the title of an album until years later, when I recorded six tracks in France, with the help of guitarist Jérôme Buigues, keyboardist/singer/composer Pierre Sibille & his organization, Blues'UP. It was great to work together with Jérôme because in addition to the music we share, we are both recording engineers, so it's easy to communicate.
Jérôme Buigues: It's not always easy to work with studio musicians who do not have the vocabulary to explain what they want. With Valerie it's easy. We met in 2013, and one day in 2014 she told us she was coming to the South at particular time and that she wanted to record some of her songs. We set up the mics, we left all the tape machines on, we did one take, two takes, maybe three takes of each song. It was magic. Two days of recording, which at the beginning were supposed to be rehearsals. Valerie listened to the result and told us we're going to make an album.
Valerie: ….and the following month I recorded in New York with Tinkr Barfield, Kevin Johnson, Robin Macatangay. We recorded five songs in six hours. It was a little crazy, but in New York it's expensive. And so I had an album. When I returned to the South we recorded a few more songs. Each song has a story. For example, It's Got To Be You, it was Nick Ashford who gave me that line. One day we were in the studio, just the two of us, and he was getting ready to go into the vocal booth and sing. He said, "I'm about to do the wrong thing, but it's the right time" and smiled. "Nick," I said "that's great! it's a song!" He said, "You think so? Well write it then!" It took me some time to develop the verses and finish it…and now the song, well, it exists today thanks to Nick.
Interview in Paris, December 9, 2016.
Download PDF of original interview in French HERE