Supernatural Thing is one of my all-time favorite songs. A true classic! As the first 'cover' song I've released, I want to honor Ben E. King and songwriters Gwen Guthrie & Patrick Grant (Haras Fyre), share some history behind the song and give you a little peek behind the scenes of how it came to be!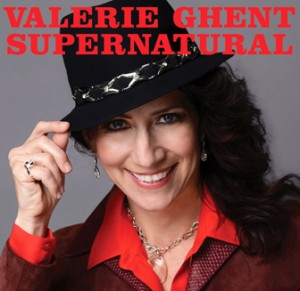 Supernatural Thing – How It All Came About:
It was the summer of 2012, my CD release party for Day to Day Dream at Ashford & Simpson's Sugar Bar. We played "Supernatural Thing" for fun and the groove sounded great! So a few weeks later I brought the band in to Steve Addabbo's NYC studio, Shelter Island Sound, just to see what would happen….
And yowzah, magic sure happened!  Supernatural Thing is ONE TAKE. That's right, one… live…take! In fact, it was Take #3 of the basic tracks (drums, bass, guitar, keys, lead vocal) and we only did four. I sang what I thought was a 'guide' vocal, yet it ended up being the final vocal. Nothing like recording with great musicians and with Steve Addabbo at the console!
As we listened back, the idea to release Supernatural Thing as a single started to take shape. While performing in the South of France in 2013 we shot some footage for a possible video. Upon returning to NYC I took a deep breath and decided to….. release the song!
I was a little nervous! I mean you know about this classic song, right? If not, here's some history:
Supernatural Thing – History:
Supernatural Thing was written by the late, great Gwen Guthrie and Haras Fyre (known professionally as Patrick Grant). Ben E. King recorded Supernatural Thing and it became his major comeback hit in 1975, when the song reached #1 on the R+B charts. In fact, the album was titled Supernatural Thing, featuring both Part 1 and Part 2 of Supernatural.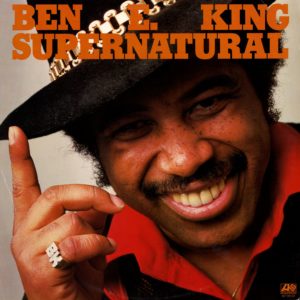 I wanted to be true to the original, yet bring a new interpretation to the song – so to salute Ben E. King, we created an album cover that references his own, in which I could literally 'tip my hat' to him. Even found a 1970's Stetson/fedora for the photo session!
Thank you Mr. King! You're Supernatural!
Supernatural Thing – Musicians:
Recording a new version of such a classic song is possible only because so many truly great people made it happen. Most of all, thanks to Ben E. King for inspiration & soul, to Gwen Guthrie and Haras Fyre (Patrick Grant) for writing such an incredible song, and to my band for their supernatural GROOVE. One take! You've got to meet these fantastic 'Present-Day Funk Brothers and Sisters':
Valerie Ghent – wurlitzer, lead vocal
Eluriel "Tinkr" Barfield – bass
Bernard "Pocket" Davis – drums
Bashiri "Bash" Johnson – percussion
Ann "Wah Wah" Klein – guitar
Alfa Anderson, Keith Fluitt, Valerie Ghent – backing vocals
A little background, because this is an extraordinary group of musicians and we've played together for, well, a lo-o-o-ong time! Bernard Davis, Tinkr Barfield and I have played with R+B legends Ashford & Simpson for years. And I've played with Ann Klein even longer, almost as long as dear friend and Feel the Music! co-founder Bashiri Johnson, with whom I've worked for decades.
Alfa Anderson and Keith Fluitt are outstanding vocalists, two of the very best and two very dear friends! And yes, Alfa is THAT Alfa, the former lady of CHIC; Keith and I sang background vocals together in Ashford & Simpson's band for years as well as with many other artists, including producer/bassist extraordinare, T.M. Stevens.
A few little inside details, while recording we called Ann's super-cool guitar intro "the bees". And as we were all in the same room and I was standing about 6 feet away from Bernard's drums in a little booth with the Wurlizer (you can see the booth in the photo above, on the upper left), there were drums on the vocal track! That's why we thought it would be a 'guide' vocal, to be replaced later. But after listening back to the magic, we used the original guide vocal, adlibs and all, and didn't replace a single word.
Supernatural Thing: Finishing the Recording
After basic tracks, I called Keith and Alfa to join me on background vocals. We recorded in my little home studio. Funny bit of trivia: the day we recorded the backgrounds the mic chassis was broken, so as we sang I had to hold the mic with one hand, and press record with the other! And sing at the same time! No kidding! And even with all of that, the backing vocals were done in about 45 minutes.
A few weeks later I recorded Bashiri Johnson's percussion overdubs at Bashiri's studio, The Lab. Another fun session – Bashiri always adds perfect percussion parts. Listen to the song again and check out what Bashiri added: shaker, congas, tambourine, go go bells… and how he fit each into the track, seamlessly.
Once recording was complete I turned Supernatural Thing over to the outstanding skill and killer ears of GRAMMY award winning engineer/producer, Michael Barbiero. (Check out Michael's discography HERE.) I told Michael it was live basics & lead vocal, and that there were drums on the lead vocal track (old school recording!) but no matter, he knew what to do and made it sound GREAT. Don't you think? More history: Michael mixed Place In This World on my first CD, Unstoppable; and he mixed three songs on my Day to Day Dream CD, including the #1 iHeart Radio hit, Love Enough for a Lifetime (currently on Sirius XM).
After the mix was complete, I sent Supernatural Thing to be mastered by the one-and-only Greg Calbi at Sterling Sound. I love working with Greg on all my music. There's nothing like the day you finally listen to your final, mastered, record…after all the steps, pre-production, recording, listening, overdubs, more listening, mixing, even more listening – then at last, finally…. the music is done!
Super musicians, super engineers = SUPERNATURAL MUSIC! Thanks to Steve Addabbo for working his magic recording the basics and making us all feel so comfortable that the song poured out, to Michael Barbiero for dialing in such a killer mix and Greg Calbi for bringing the track home with stellar mastering.
Supernatural Thing: The Artwork/Clothing/Stetson-Fedora
Photographer Maurizio Bacci and hair/makeup artist Don Rokicki both studied the original Ben E. King cover shot for lighting and style to recreate/re-imagine it with me – with lots of laughter! Here's a mid-session shot at Maurizio's studio:
The wine-coloured leather jacket is from West Coast Leather  (love their style, love their clothes!) and as mentioned above, the hat is a vintage 1970's black Stetson, short-brimmed fedora, which I found online at Etsy after weeks of searching. Visit both!
Finally graphic designer Christopher Kornmann took the idea to 'tip our hat' to Mr. King (Chris also advised on the photo) and designed a striking CD cover that both compliments the classic original and stands out on its own. Here they are, side by side. Don't you agree? Thanks Chris!
Supernatural Thing: Supernatural Response!
I released both Supernatural Thing and the new video in July 2013 to overwhelmingly positive response. In addition to great reviews on iTunes and YouTube, I was thrilled when Jimmie Young and Haras Fyre got in touch:
Jimmie Young says:
 "I love this version of the song! Coincidentally, I happen to be the drummer on the original version of the song by Ben E. King back in the 70s! I'm very pleased to hear an updated version of the song. I'm sure the Producer/Arranger Bert Decoteaux of the original version would approve!!!"
Haras Fyre says: (full comments HERE, bottom of page):
Your version of "Supernatural Thing" made me break out in little bitty green spots AGAIN. EEEeeeeee!
Thank you for having covered my song! You get my vote as well as the vote which I am sure my co-writer Gwen Guthrie would have given you…
Now we three combine our energies from all over the globe to wish you the best of success with your FUN VERSION fun version (I love your King-esque cover photo!) of Supernatural.
From the depths of my heart, thank you again.
When the writer of the song is happy – there's no better praise on earth! So today I'm one happy lady – happy I took that deep breath and released our new version of Supernatural Thing!
 Have a listen, download & ENJOY
SUPERNATURAL THING on