Happy to return to the beautiful South of France next month to sing at JAZZ FOLA!
Great venue, great band, beautiful grand piano, fantastic sound, warm & welcoming music family & friends who take such good care of us.
Singing the magical land of olives, lavender and honey is always a joy, and especially with these fantastic musicians: Pierre Sibille – keys/vocals/harmonica, Ludovic Briand – guitar/vocals, François Gomez – bass, Jessy BabaKoto Rakotomanga – drums.
Ahhh happy lady indeed! Feeling blessed & joyous to be able to sing in Provence – feels like my home away from home – CAN'T WAIT!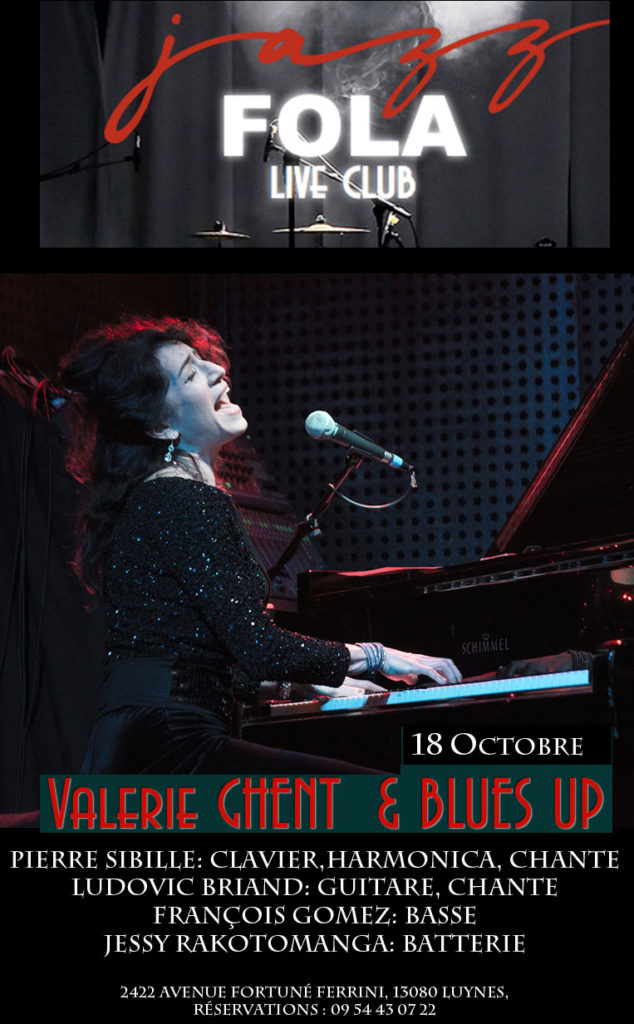 Photo: Robert Hale
If you're in France in October, join us! Venez tous!
Valerie Ghent & BLUES'UP
18 October 2019
JAZZ FOLA
Valerie Ghent – piano/vocals
Pierre Sibille – keys/harmonica/vocals
François Gomez – bass
Ludovic Briand – guitar
Jessy Rakotomanga – drums
JAZZ FOLA
2422 Avenue Fortune Ferrine
13080 Luynes France
Reservations: CLICK HERE or call 09 54 43 07 22