Internet radio host Robin Milling interviews singer-songwriter Valerie Ghent about her new CD, Day to Day Dream, Ashford & Simpson, China and much more…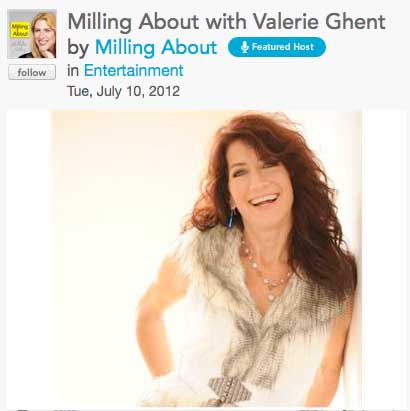 LISTEN:
WANT TO LISTEN WHILE YOU SURF THE SITE? just open a new page while the interview plays.
Robin is a longtime friend who has two wonderful internet radio shows, "Milling About" and "Let's Do Lunch", on BlogTalkRadio.com. I love the relaxed, casual nature of Robin's shows – she really knows how to make her guests feel comfortable. Lots of unexpected questions (have you ever tried to shatter glass with your voice?) and laughter along the way.
ENJOY!