I'm delighted to announce my new single with renowned dan tranh master, Tri Nguyen. "I'm Calling" is a beautiful song my father, Emmanuel Ghent, wrote in 1967. Tri and I created a new arrangement of I'm Calling for voice and the Vietnamese dan tranh. While recording in France last year, it felt almost otherworldly! The deep expressiveness of the dan tranh complements the ethereal melody and longing of the lyric, and transports us to another time.
"I'm Calling is an unusual, but deeply expressive song. It is for a single unaccompanied voice ("a capella", which, taken literally, means "in the chapel").
Rhythmically is it rather freely woven, giving much scope to the singer to bring out the painfully evocative longing that the lyrics express." – Emmanuel Ghent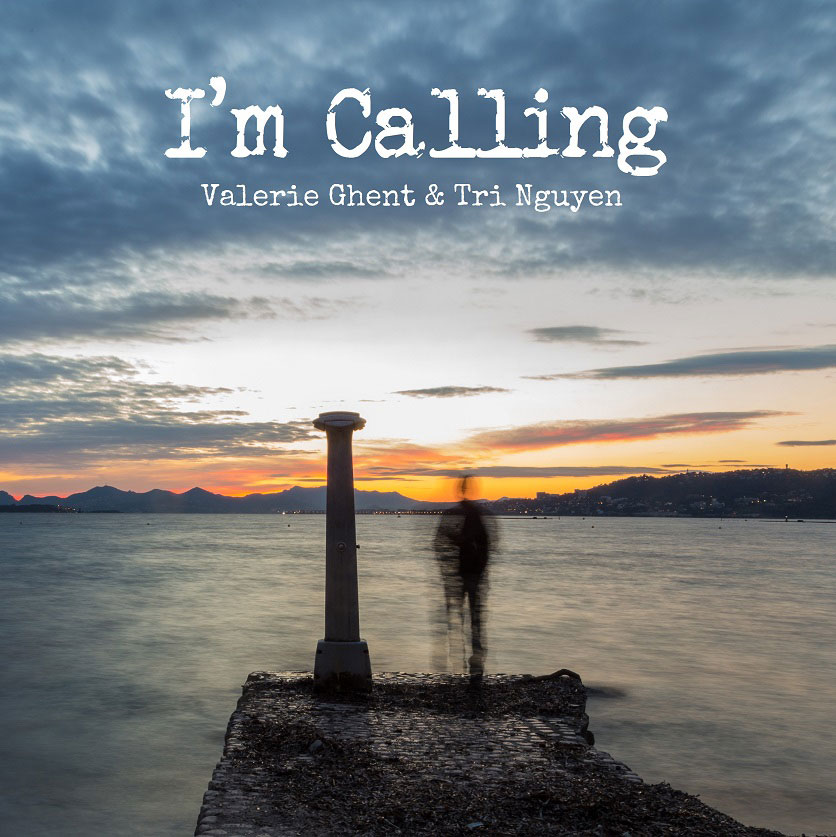 I first recorded I'm Calling over twenty years ago for my father's Songs for Children album. When Tri and I felt drawn to create a new arrangement, our inspiration came from the lyric, which seems to express the universal human need to connect with someone far away. The ache to connect is palpable. This spring brought new meaning to I'm Calling as Tri and I have been isolated in our apartments, me in New York and Tri in Paris. Given the pandemic, and that we had just performed together in Paris in February of this year, it's particularly poignant that now we can only meet online, and are 'calling' to one another across the Atlantic.
To me the poignancy of the melody is echoed by the dan tranh itself, as it rapidly becomes a lost instrument in today's world. Very few artists play the dan tranh in the authentic traditional Vietnamese style, Tri Nguyen is one of the last dan tranh masters of this tradition. It is an honor to record with Tri!
I'm Calling Credits:
Valerie Ghent – voice
Tri Nguyen – dan tranh
Arrangement – Valerie Ghent & Tri Nguyen
Written by Emmanuel Ghent
Published by Persimmon Press
Recording Engineer: Frederic Betin (France)
Mixed by: Valerie Ghent (NYC)
Mastering: Greg Calbi (NYC)
Produced by: Valerie Ghent
Cover Photo: Dennis DeNice
Cover Design: Tri Nguyen
Release Date: August 21, 2020
West Street Records © 2020
More articles on Emmanuel Ghent: